I have placed here all my favorite Links.
Some of them are of my own, others belong to very close friends of mine.
My family site is written in English, German and Portuguese languages.
My children´s site are bilingual (German and Portuguese).
The ones I have buit for my godchildren are only in German language available.
Sorry...
I hope you enjoy visiting them too...so much as I do...
And if you want your site to be added here, please email me your banner (or logo).
And don´t forget to send me your URL.
Sites made and maintained by me:

Our family site is my very first homepage and was made in HTML.
It is my favorite site and I love it because I have spent a lot of time doing it without any computer knowledge.
It was a very hard training.

My daughter´s (8 years old) Site written in HTML (german/portuguese).
She has choosen everything for her Page (songs, backgrounds, gifs, game and pictures).

My son´s (12 years old) Homepage is the third one written in HTML and is bilingual too.
It is not completely ready, because he´s trying to make his own songs in his keyboard.
I am afraid it will take some time...

This is my Site about A-N-G-E-L-S (in English) !!!

My godchild Nr1 Homepage - german language.

My godchild Nr2 Homepage - german language.
My favorites sites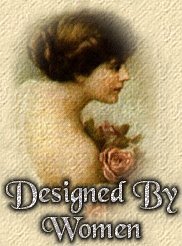 Lovely site about women all around the world who have made their own Homepages.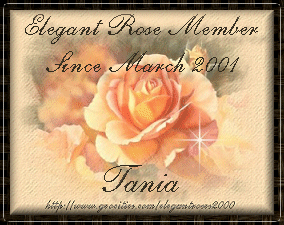 The Elegant Roses is a friendship group too joined from women all over this world.
It is a very funny one and the members are really "cool".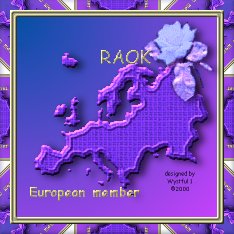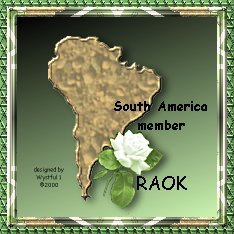 Random Act of Kindness - RAOK
This is what I call a very nice site about helping and getting to know people of many different nations, religions and cultures.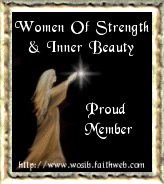 Very strong women, nice works...





Fine, very very fine, I can not describe it...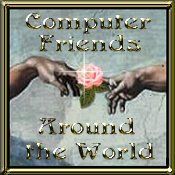 For all those who are computer freaks !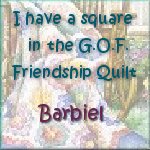 I have a friendship square there!




I have a square at GOF´s First Birthday - July 1, 2001 and Second too - July 1, 2002


I have also a square at Phenomenal Women Of The Web.



Stargazer´s site is a "must". Here you can find some useful links to PSP tubes.






PrincessMS Homepage has a very well done layout.


My banner for you. Link: http://quiltworld.freeservers.com