Here are some Gifts and Awards I have received from my cyber friends all over the world.
I thank them all for the hard work on doing it.
I am very proud I have deserved such pretties graphics.
God bless you all!!!
~*~*~Barbiel~*~*~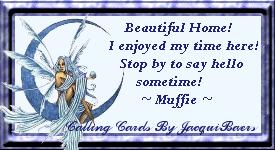 Thanks, Muffie, for the beautiful card.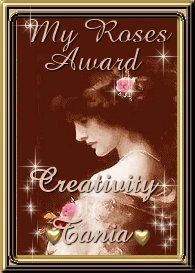 Helenas site is a visit worth !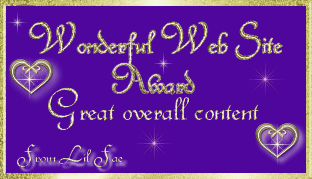 Award made from LilFae. Thanks and lots of hugz....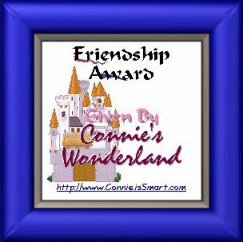 This Award comes from Indonesia. Thanks, Connie !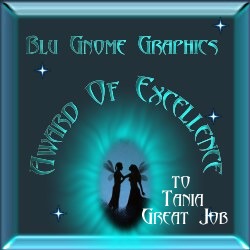 I am proud of this Award. It comes from Paul White and made me very happy...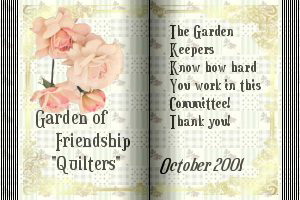 From GOF Quilters Webring.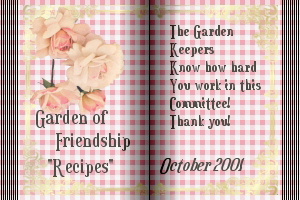 From GOF Recipes Webring.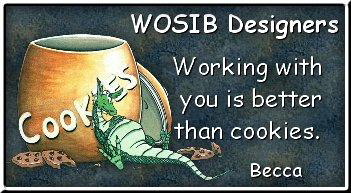 From WOSIB Designers. Thanks, Becca.



Thanks a lot Cathie for presenting me this beautiful Award regarding my work and my new Recipe Site at GOF Recipes Webring.
It was a wonderful surprise!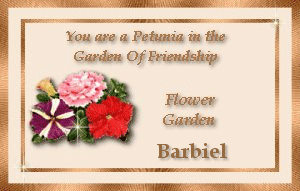 Stargazer just stopped by GOF Flower Garden and turned me into a petunia.
Here her reason why:

Name: Barbiel
Capture Date: 2-6-2002
Captured by: Stargazer
Reason for capture: "Barbiel is a good friend and a wonderful GOF member".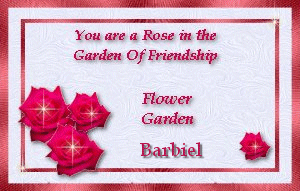 Sad _Lady turned me into a rose. GOF Flower Garden. Thats what she wrote about me:
"She is a real treasure I send cards out on a daily basis and she always with out fail manages
to reply back to me, if I have been down or something she always try to cheer me up:)
She is a real treasure and Iam honoured to have her on my list of friends"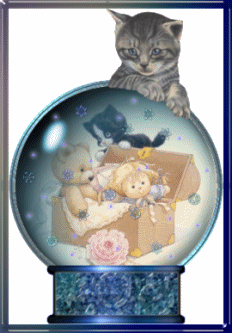 Received: February 10, 2002. "I am MS.FROSTY, and I will be your Secret Valantine for this week.
This is your first gift... "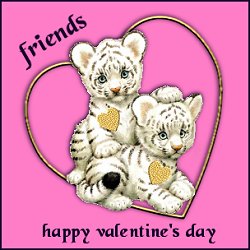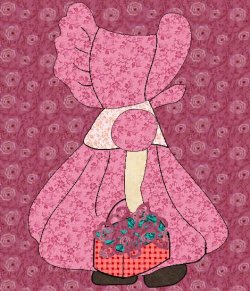 HAVE A GOOD EVENING... HUGS, MS.FROSTY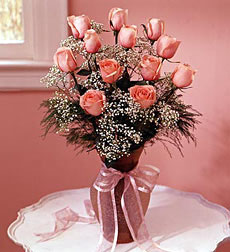 Another gift from MS.FROSTY:
HELLO BARBIEL, HOPE YOU HAVE HAD A WONDERFUL DAY..
WELL FRIDAY YOU WILL FIND OUT WHO I AM..
BUT UNTIL THEN HOPE YOU ENJOY THE FLOWERS.. :) HUGS, MS.FROSTY

General Gifts (Awards and Thank You Cards) I received from Internet friends/Groups I belong



From Deelight



From Mimi



From BarbieGirl


From Deanna



From GOF - Quilters Committe, received February 18, 2002. Thanks very much, Stargazer!



Received March 11, 2002:
Hello Barbiel,
On behalf of the Games and Events Committee we would like
to thank you for participating in the "St Patrick's Day Graphic Contest"
Participation Award designed by: Deelight



From Marre, received: March 13, 2002:
Hello Barbiel,
On behalf of the Games and Events Committee we would like
to thank you for participating in the "Egg Decorating Contest"
Participation Award designed by: Kell



Participation award from WOSIB Designers - International Womans Day 2002 Quilt.





Hello Barbiel,
On behalf of the Games and Events Committee we would like
to thank you for participating in the "Easter Egg Hunt"
Participation Award designed by: Carol.



Award received: April 1st, 2002 (its not a joke...) from GOF.


I have been a WOSIB member for a year!!!


I have been a GOF member for a year !!!



Elegant Roses One Year Award - Received June 20, 2002

Words cannot express the feelings of friendship I have for you.
You are such a wonderful lady I am so glad to have you in my life as a friend and sister... and I mean that...
You have become very important to me. You are there when I need someone to talk to and there to joke around with.
You are in every sense of the word, my friend... Thanks for hanging in with Elegant Roses...
I have attached a one year award for you...
Love you

Susanna
Founder




Thanks very much, Tina Kay for the Beautiful WWW Award (received September 23, 2002)


Award received November 14, 2002
Hi Barbiel!
I visited your quilting site and it is just beautiful.
Attached is your Quilt of the Heart Award from Ashley Designs.
Congratulations on a job well done.
You deserve this and lots more :*)



Award received Feb 7, 2003
Hello Barbiel..
I'm delighted you have applied for my award.
Your site is lovely and your quilts are beautiful.
I am pleased to give you my Award for Excellence.
Take care and keep up the good work!!
Huggles,
Bumkin





PSP Imaginarium Completion Award, received April 2003