I belong to a very interesting Group - Designed by Women.



DBWC Exchange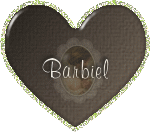 They have those beautiful Friendship Quilts made from our Members.
This is # 1

This is # 2

My squares for you. Take as many as you want... (more to come).



Quilt World - Friendship Squares (more to come...:o)))



Miscellaneous Squares (all stuff)




Please link to http://quiltworld.freeservers.com/dbwquilt.html

Thank you !!!
Ok...for those of you that know me, you know I love these baskets!
I am sending along a Halloween basket to you all...
if you put it up now it will be blooming for Halloween week!
(If you get this more than once...I'm sorry...I'm sending it to a couple different mailing lists.)

Love ya,
Dawn








!!! Designed by Women was closed October 2002 !!!